In the introduction to our blog, we wrote the following: "Because man is a world in its entirety" – there is nothing like this sentence to emphasize the connection between the environment in which man lives and his inner world. From the moment a person is born until his death, he is subject to environmental influence. Like a sponge, he absorbs the characters of the significant people in his life. These characters can be called "reference group or groups". These actually shape us, our attitudes, our emotional world and ultimately – our behavior as well. These groups influence both directly, with greater social influence if the influencing group is seen as more significant, and in a more complex way that cannot be immediately identified. The important reference groups undergo a process of internalization and become an inseparable part of the person and operate within him even when the original groups no longer exist. Some of these effects exist without permeating the person's consciousness, turning him in a certain sense into a kind of "a robot" that performs a job not his own, according to the "software" dictated by other people who have now become his internalized characters and become part of his inner world. This group of characters can be called in different metaphors, for example the "directorate of inner characters" the "internalized jury" and more.
In the model we proposed for the "self" in the second conversation on the blog, we emphasized that one must first differentiate between the "primary self", which is actually the basic biological nucleus consisting of a number of innate structures and which is subject to development during life. and the "social self" , which is a structure that develops during the exposure of a person to social influence, and consists of internalizations of figures significant to the person (so called "secondary selves"), which originate either from external groups or from imaginary groups related, for example, to a character from a story, from a myth, from a movie and more which had a considerable influence on man.
The "secondary selves" contained within the framework of the social self include 1] the variety of representations of the "I" that originate from attitudes and feelings towards the self and its representations in different periods of life 2] the representations of internalized characters that often originate from significant characters that the person is exposed to during his life but, as mentioned before, there may also be imaginary characters which are represented in books, films, etc. that had a considerable influence on man. 3] Internal representations of the "subculture" [subculture refers to social influences in the milieu [environment] in which the person lives and are not necessarily related to a specific person].
The treatment itself, which is focused on the reference groups, sets as one of its important goals to bring to the person's consciousness social influences that he is subject to and that are largely unconscious. In essence, the treatment allows the patient to better understand the representations of the significant figures internalized within him and help him achieve a better adaptation to the society in which he lives.
Considering that the model for the "social self" is based on a series of significant internalized characters, while the actor under the guidance of the director builds a character that is supposed to be reliable, we will ask in this blog how can the method focused on the reference group and dealing as mentioned with internalized characters contribute to the actors?
Below, we will first provide you with a brief introduction to three of the existing methods used in coaching actors.
A] The first was developed by Konstantin Sergeevich Stanislavsky (1863-1938) a Russian theater actor, theorist and director, who founded in 1898 together with Vladimir Nemirovich-Danchenko the Moscow Art Theater and developed the acting method called "Stanislavsky's method". His approach to acting was to live the character and feel its emotions. One of the principles he worked upon was called "emotional memory", Stanislavsky argued that in order to play the scene realistically, the actor should search in his past for an event that evoked feelings similar to the scene he is about to play. If, for example, the player has to play sadness, he must bring up a memory of a depressed feeling he experienced and relive it. In other words, an actor should create for himself a repertoire of sensory and emotional memories and even besiege while walking through the experiences of the world, almost like a hunter who creates in his memory details of sensations and emotions that he can retrieve when needed.
We might note that many times the emotional memory from private life is small compared to the stage moment. In this situation, the emotion in question [e.g. jealousy] is reproduced and broken down into emotional and physical sensations, i.e. emotional memory and sensory memory and then amplified.
So in Stanislavski's acting method, the actor is required to return to the memories in an initial way, or to create an "emotional memory", to talk about shortcomings as this may undermine certain actors and sometimes flood them with intense and traumatic emotion, and what does it to an actor who is forced for the 68th time to recreate an emotional memory again and again, and already feels worn out from that?
Even the later Stanislavsky felt this and switched to a method in which he mobilizes the imagination and not the actual memories. Some call it "the magical me".
In this approach the actor says to himself, "if I were in these circumstances of the play and of my character, how would I react". We should note here that some claim that Stanislavsky believed that people have similar experiences when they are put in similar circumstances, and even act in a similar way in a given situation.
B] Another approach is that of one of his students: Michael Chekhov, a Russian actor and director, who developed the use of imagination as a source of inspiration. Thus, if you are playing a merchant, choose a central image that characterizes the character and its essence. For example, this merchant tries to penetrate the souls of his competitors through their clothes and skin in order to create a deep human connection. Play this image, integrate and merge with it. Psychological Jesta according to Chekhov works in a similar way. A movement of the hand or the arm or the fingers of the hand that the actor may happen to reach while he is working and looking for the essence of the character – suddenly makes it clear to him who the character is and from this psychological kernel the entire character is built.
Chekhov also worked on the close connection between the imagination and the body and claimed that in his approach we work with the imagination as it arises from certain centers in our body: the center is an area of ​​the body that can reveal to the actor characteristics of the character such as her impulses and motives and can be found in different places in the body, in the pelvis, in the chest, in the shoulder or anywhere else.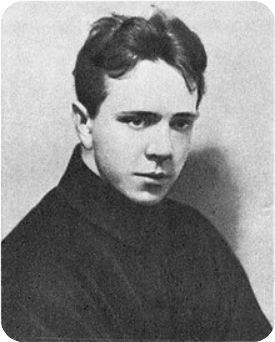 C] A third approach to acting is that of Jerzy Grotowski 1933 – (1999 Polish director and theater theorist. A researcher and developer of theatrical methods, Grotowski saw a play not as a performance but as a process of change, in which actors and even spectators take part. Grotowski saw the actor not only as the builder of the character but also as its creator. He cuts directly between the actor and the viewer, so the actor stands naked according to him "without makeup, without special costumes, without scenery, without a buffer between the stage and the audience, without lighting and sound effects", himself, to deal with himself, his habits, attitudes, feelings and experiences. In order to develop the actor, Grotowski created special exercises for him to "explode" the limits of the physical body, and the mental abilities of the person.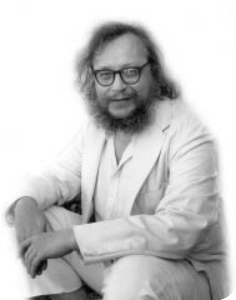 Please note that Stanislavski in his talk about "emotional memory" often contributes to bringing up internalized significant characters and their feelings from the actor's past, while Chekhov in his talk about bringing up an image, a physical center and a psychological gesture, contributes to the construction of at least a partial [theatrical] character, which can be internalized and join the directory of the actor's internalized characters who build his "social self". Finally, Grotowski, the limits-breaker and innovator, requires, among other things, the actor to deal with the rich world of the characters internalized within him.
If we remember that in conversation 11 we stated that: it is possible to internalize various external figures that influence the person, but the most important internal internalization is that of what we will call the "dictator-self". Here we are talking about the internalization of a character that has a great influence on forming a person and shapes the person for good and/or bad, which has a great influence on the "directorate" of internal characters that build the "social self". To this internal dictator we assume to have a decisive role and a profound influence on the internalization of other external figures (or, in professional parlance "external objects"). The dictator's positions play a central role in making decisions about character's internalizations. This "dictator -self" decides according to our theoretical conceptualization whether the internalization should be rejected or, if accepted, in what form it will be internalized. In other words, in a certain sense, we assume that this influential figure is also a kind of internal censor. It should be emphasized that we are not concretely talking or speculating about the presence of figures in the inner world, as a kind of "tiny people" in our brain, but rather in their representations whose nature and manner of representation in the brain still requires research. We will also note that although we call this figure a "dictator", except for a certain type, his characteristics are not precisely the same as that of a dictatorial ruler over a certain country, but rather that this figure is dominant and influential among the "Directorate of Internalized Characters".
Here we pose a question whether it is possible using the method focused on the person's reference groups to find out which internalized dictatorial dominant figure is used by each actor? What are its feelings, attitudes, behavior and characteristics? How does it contribute to the actor's ability in adopting the theatrical character and even internalizing it? Where does it become a barrier for him or activate censorship in this process?
Secondly, you can try to find out what forms the variety of significant characters in the actor himself and what are the characteristics of each character [its feelings, attitudes, and behavior].
Thirdly, you can use it to build a table of representative events for each significant internalized character, for example:
Event 3
Event 2
Event 1
Character's Name

Dominant emotion:

Attitude:

Behavior:

Dominant emotion:

Attitude:

Behavior:

Dominant emotion:

Attitude:

Behavior:

[First Character]

Dominant emotion:

Attitude:

Behavior:

Dominant emotion:

Attitude:

Behavior:

Dominant emotion:

Attitude:

Behavior:

[Second Character]

Dominant emotion:

Attitude:

Behavior:

Dominant emotion:

Attitude:

Behavior:

Dominant emotion:

Attitude:

Behavior:

[Third Character]

Dominant emotion:

Attitude:

Behavior:

Dominant emotion:

Attitude:

Behavior:

Dominant emotion:

Attitude:

Behavior:

[Fourth Character]
This can serve as a sort of preliminary map for him and help him mobilize emotions and attitudes necessary for his playing, especially in using the Stanislavsky's method.
In addition, if you work with an actor in a method focused on the reference groups using a "hot seat" (see previous conversations), you can get him to understand each of his internalized significant characters its feelings, attitudes, behavior, and how it affects him.
As mentioned, it is also possible to bring him to understand how a dominant dictatorial character works on him, activates him, how it limits him, narrows his degrees of freedom as an actor who aspires to develop and play a variety of roles (for example, how an internalized dictatorial character disapproves and even forbids playing a cruel and abusive person).
This kind of intervention can assist the actor to find out who the actor actually is [answer: the assemblage of his internalized characters), but also what does he have to overcome (answer: the prohibitions and limitations of his internalized dictatorial characters). This can also help the actors in playing different characters from their type cast and overcome limitations in their play.
In addition, it is argued that when the actor does not have an advantage of getting to know himself well enough [as, for instance, through the treatment method focused on the reference groups), then in certain cases (which are not common) he might remain "stuck" with the character he is playing and have difficulty breaking free from it (in other words, the theatrical character can be internalized by him and even become dominant).
We assume that if the actor knows the mechanisms of influence of his internalized characters and how it works, then this can help him not to be "imprisoned" in the theatrical character he is playing and to regulate its influence. On the other hand, if the actor is "imprisoned" within the character, treatment with the method focused on the reference groups can help him.
Finally, we note that often the acquisition of awareness of the influence of the internalized characters can be achieved just in a limited number of individual sessions.
So far for conversation 13.
See you in the next conversation,
Dr. Igor Salganik and Prof. Joseph Levine