The concept of cognitive dissonance was first proposed by the psychologist Leon Festinger in 1956. It is a situation of discrepancy between attitudes or between an attitude and an action derived from conflicting attitude. Cognitive dissonance expresses an inconsistency between any elements of knowledge, attitude, emotion, belief, or value, as well as a goal, plan, or interest. The theory of cognitive dissonance holds that conflicting cognitions serve as a driving force that forces the human mind to acquire or invent new thoughts or beliefs, or to change existing beliefs, in order to minimize the amount of dissonance (conflict) between cognitions [see Wikipedia entry on cognitive dissonance]. In other words, the theory is based on the idea that people strive for internal consistency and harmony in their beliefs and attitudes. When there is inconsistency or conflict, they experience discomfort, and this discomfort motivates them to resolve the inconsistency by changing their beliefs, attitudes, or behaviors.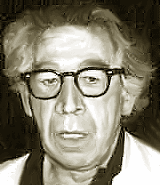 Leon Festinger [1919-1989]
Although reducing cognitive dissonance may make it easier for a person, some of the ways to reduce cognitive dissonance involve distorting the truth, which can lead to wrong decisions. Festinger suggests that the dissonance can sometimes be resolved by finding and adding a third piece of information relevant to both beliefs. Ways to deal with the dissonance include:
Changing Beliefs: People may change one or more of their beliefs to make them consistent with each other or with their behavior.
Acquisition of new information: People may seek new information that supports their existing beliefs or helps justify their behavior.
Minimization: People may downplay the importance of the conflicting beliefs or behaviors, actually convincing themselves that the inconsistency is insignificant.
Seeking social support: People may seek support from others who share similar beliefs or engage in behaviors consistent with their own, providing a sense of validation.
Behavioral change: Changing a person's behavior to conform to their beliefs or attitudes is another way to reduce cognitive dissonance.